Safety at Cascade Pacific Pulp
Cascade Pacific Pulp regards the safety of our employees as a core value which requires continuous improvement. Safety includes understanding hazards and knowing how to control the conditions present, then being willing to apply this knowledge relentlessly to reduce the risk of injury.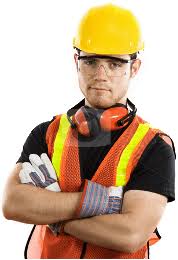 We believe everyone is responsible for safety; and we are committed to providing necessary resources to support and maintain a safe work place as well as providing training to continuously improve knowledge for both hazard identification and recognition and how to minimize risks from known hazards.
Just as important as the safety of our employees is the safety of visitors, vendors and contractors to our facility. For their protection, we require all non-employees at the mill site to wear closed toed shoes/boots, hardhats, safety glasses with side shields, hearing protection, and to carry escape respirators. Adherence to the mill speed limit, posted traffic signs and safety policies (see Contractor Safety Manual link below) is expected. 
Contractors, visitors and vendors should access the Contractor Safety Orientation and successfully complete either the Contractor or the Visitor/Vendor/Consultant Orientation via the link below prior to visiting the mill site.